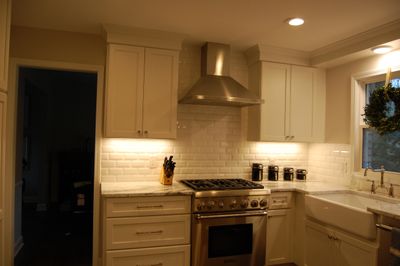 We're not afraid to stand for something
We work with customers helping with designs and ideas wherever they need tile.
We don't subcontract jobs. All our work is done by me, Bennetti's Tile Co employees.
We can still do mud-set floors, something most tile workers no longer do or know how to do. It takes time and skill but in many situations is the very best solution.
We understand we're guests in your home or business. We respect that whether it's removing demolition debris or just minimizing dust and disruptions.
We offer a 5-year warranty on all of our residential jobs.
We pass our builders discount on tile along to customers.
We use top quality installation products and techniques.
We're fully insured and work with over 50 different builders and remodelers in Michigan.
We help budget your project by itemizing invoices and sending them prior to starting a job. You'll know what our costs are with no surprises upon completion.